Thomas Lee Dillon (July 9, 1950 – October 21, 2011) was an American serial killer who shot and killed five men in southeastern Ohio, beginning April 1, 1989 and continuing until April 1992.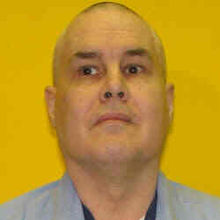 Life and crimes
[
]
Dillon was born in Canton, Ohio and was a resident of Magnolia, Ohio. Dillon had a wife and son and was employed for twelve years as a draftsman at the Canton Ohio Waterworks. Between the period of April 1, 1989 to April 5, 1992, Dillon shot and killed five people in Ohio. His fourth victim, Claude Hawkins, was shot on federal property and was the reason the FBI stepped in to join the investigation along with officers from the other three counties and the Ohio Department of Natural Resources. It was after this that the death of Kevin Loring was changed from an accident to a homicide.
Ten days after the task force meeting, Dillon would shoot his fifth victim, Gary Bradley, in Noble County, Ohio. Dillon was placed under surveillance in 1992 when a friend reported him after hearing the task force's initial press release concerning the murders. Larry Oller of Barnhill, Ohio was later shot at by Dillon while out hunting in Tuscarawas county, but he escaped uninjured. Dillon was arrested on a weapons charge on November 27, 1992, and he was placed under probation for owning a suppressor. After the death penalty was removed as an option for punishment, Dillon admitted to the killings. On July 12, 1993 at the Noble County Courthouse, Dillon pleaded guilty to the five murders. Dillon was incarcerated at the Southern Ohio Correctional Facility for five consecutive sentences of thirty years to life for aggravated murder. After an attempt by Dillon's wife to sell Dillon's story to Hollywood, Jean Paxton, Jamie Paxton's mother, and Ohio Senator Bob Ney passed the Paxton Bill, which barred killers or their relatives from profiting from their crimes. In 1998, his crimes were featured in the episode "Human Prey" of the Discovery Channel's The FBI Files.
Victims
[
]
Dillon's shooting victims were:
Donald Welling, 35, of Strasburg, Ohio on April 1, 1989, while walking or jogging on Tuscarawas County Road 94.
Jamie Paxton, 21, of Bannock, Ohio while deer hunting Nov. 10, 1990, in Belmont County.
Kevin Loring, 30, of Duxbury, Mass., on Nov. 28, 1990, while deer hunting in Muskingum County.
Claude Hawkins, 48, of Mansfield, Ohio on March 14, 1992, while fishing at Wills Creek dam in Coshocton County.
Gary Bradley, 44, of Williamstown, W.Va., on April 5, 1992, while fishing in Caldwell, Ohio in Noble County.
Death
[
]
On October 21, 2011, Dillon died in the prison wing at Corrections Medical Center in Columbus, Ohio, aged 61, after being ill for nearly three weeks due to an unspecified illness.