Jurassic World: Dominion Dominates Fandom Wikis - The Loop
Play Sound
The Gangster Disciples are a criminal gang which was formed on the South-side of Chicago in the late 1960s, by Larry Hoover, leader of the High Life Supreme Gangsters, and David Barksdale, leader of the Black Disciples. The two groups united to form the Black Gangster Disciple Nation (BGDN). They later had disagreements, which led to the breakup of the gangs.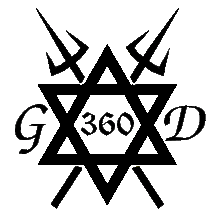 Gangster Disciples in the military
[
]
On July 3, 2005, gang members from Gangster Disciples killed Sergeant Juwan Johnson of the U.S. Army in the small town of Hohenecken near Ramstein, Germany. Prosecutors accused Airman Rico Williams of throwing the first punch in a six-minute beating that Sergeant Johnson had to endure to join the gang. When Sergeant Johnson asked one of his fellow gang members to take him to the hospital, Williams was then consulted and ordered that gang member to not take him there. Sergeant Johnson later died from multiple blunt-force trauma. According to the government's investigations, Airman Rico Williams was the leader of the gang. Airman Rico Williams was sentenced to 22 years in prison, while other servicemen faced other sentences ranging from 2 to 12 years in prison. Some of charges against the servicemen were; Airman Rico Williams charged of second degree murder, and witness tampering, Airman Jerome Jones charged with conspiracy to commit assault, gang participation, and other charges, Airman Nicholas Sims and Army Sergeant Rodney Howell were charged with involuntary manslaughter, Private Terrance Norman was charged with voluntary manslaughter.
Colors and apparel
[
]
Gangster Disciples "represent" with the colors blue and black. Gang members are known to wear Georgetown Hoyas or Duke Blue Devils clothing. Sometimes they will wear Chicago Bulls, Chicago White Sox and other teams' clothing from their original city though they do not always match colors. They are also represented by a black flag (bandana).
Six-pointed star
[
]
The predominant symbol this criminal gang makes use of is the six-pointed Star of David, symbolizing the gang's principles: love, truth, peace, wisdom, and justice.